Welded Wire Mesh Roll
Welded Wire Mesh Roll is made of high-quality iron wire through automatic process and sophisticated welding technique. Welded Wire Mesh is laid uniformly horizontally and vertically, welded at every intersection. Welded Wire Mesh offers level and flat surface.
Use: Welded Wire Mesh is extensively used in industry and agriculture construction, transport and mines for all such purposes as poultry houses, egg baskets, runway enclosures, draining rack, fruit drying screening, fences.
Packing: Welded Wire Mesh is packaged in rolls, wrapped with waterproof paper. Special packing may be arranged upon request.
Specifications: Please refer to lists below for reference. Sizes not listed available at customer's request.
Assortments available:
Welded wire mesh, hot-dipping galvanized after welding.
Welded wire mesh, galvanized before welding.
Welded wire mesh in stainless steel.
Welded wire mesh pvc coated.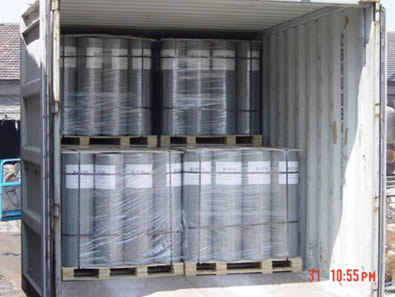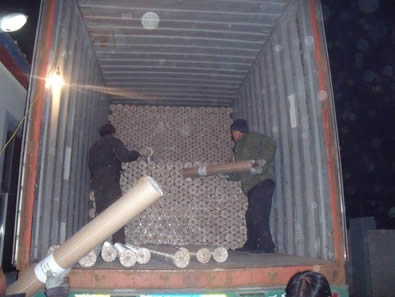 Standard Welded Wire Mesh (in 30m length, Width of 0.5m-1.8m)
Mesh
Wire Gauge (BWG)
Inch
MM
1/4" x 1/4"
6.4mm x 6.4mm
22,23,24
3/8" x 3/8"
10.6mm x 10.6mm
19,20,21,22
1/2" x 1/2"
12.7mm x 12.7mm
16,17,18,19,20,21,22,23
5/8" x 5/8"
16mm x 16mm
18,19,20,21,
3/4" x 3/4"
19.1mm x 19.1mm
16,17,18,19,20,21
1" x 1/2"
25.4mm x 12.7mm
16,17,18,19,20,21
1-1/2" x 1-1/2"
38mm x 38mm
14,15,16,17,18,19
1" x 2"
25.4mm x 50.8mm
14,15,16
2" x 2"
50.8mm x 50.8mm
12,13,14,15,16
1/4" x 1/4"
6.4mm x 6.4mm
12, 13, 14, 15, 16
Welded Fencing Mesh (in 30m Length, Width of 0.5m -1.8m)
Mesh
Wire Gauge (BWG)
Inch
MM
2" x 3"
50mm x 75mm
2.0mm,2.5mm,1.65mm
3" x 3"
75mm x 756mm
2.67mm,2.41mm,2.11mm,1.83mm,1.65mm
2" x 4"
50mm x 100mm
2.11mm,2.5mm
4" x 4"
100mm x 100mm
2.0mm,2.5mm
PVC Coated Welded Mesh (in 30m Length, Width of 0.5m-1.2m)
Mesh
Wire Gauge (BWG)
Inch
MM
1/2" x 1/2"
12.7mm x 12.7mm
16,17,18,19,20,21
3/4" x 3/4"
19mm x 19mm
16,17,18,19,20,21
1" x 1"
25.4mm x 25.4mm
15,16,17,18,19,20